Welcome to the Tirol Hash House Harriers !
"A drinking club with a running problem" in the beautiful Tirolean Alps.


Update 20.9.2020
Dear Hashers!
after spending 2019 September hash at Medieval Fest in Hall-in-Tirol,
yesterday should have been back at Knödelfest... due to COVID-19 this
didn't happen. We are looking forward to next year 18.9.20 when
Knödelfest will/should/may/who knows be back on.
In the meantime, we are watching the pandemic situation closely and
tenatively keeping 21st November 2020 in the hash calendar for Christmas
markets hash. Should things go crazy lockdown again, we will make it
virtual Glühwein run.
Stay tuned!
on on
Tirol H3 Team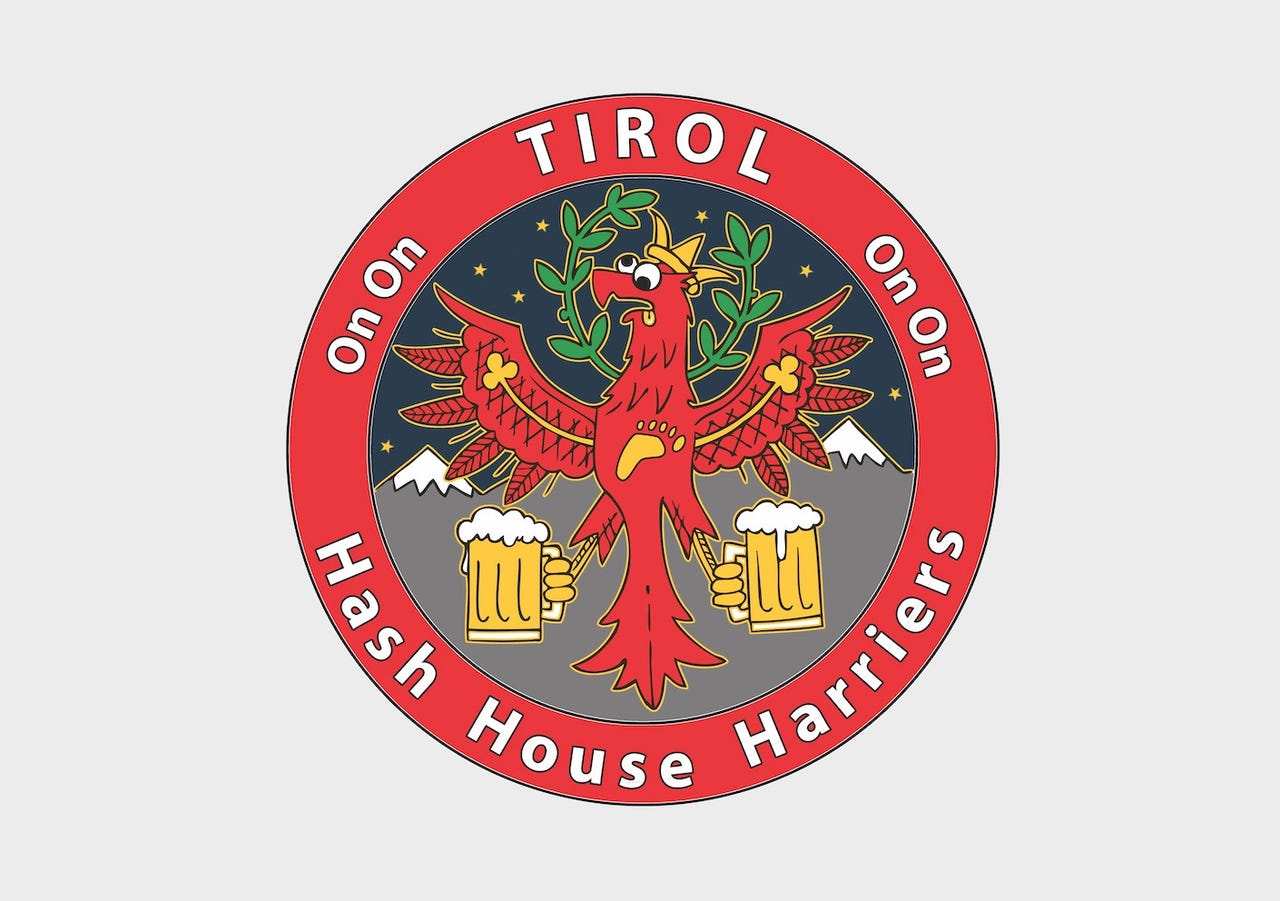 ** Pending COVID-19 Situation **
Sat. 21 Nov. 2020, run 34 Christmas Markets Hash, location to be confirmed
The TH3 Song
to the music of DJ Ötzi's Anton aus Tirol (video below)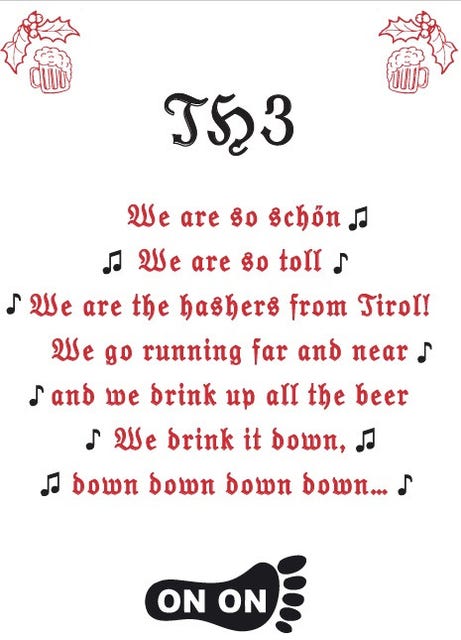 Youtube content can't be displayed with your current cookie settings. Select "Show Content", to view content and agree to the Youtube cookie settings. Get more info in the Youtube Privacy Policy. Opt-out here at any timecookie setting.
Show Content